Today and tomorrow, I'm teaching a very important set of lessons to my college writing seniors:  How to read and research journal articles.
When I entered college nearly twenty years ago, I didn't have a clue what a journal article was.  I prided myself on being a great reader.  I plowed through the school library's books.  I scoured Time and Newsweek every week to prep for extemporaneous speaking during speech season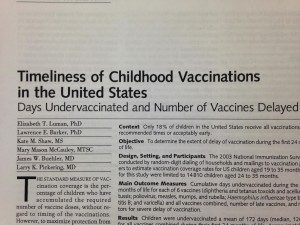 .
But I hadn't a clue what a journal article was.  Nor did I know how to read one.  I certainly didn't know how to search for one on the internet (but that's partly because I'd only been on the internet once or twice before I started college!)
I'm changing that with my college-prep seniors.  Today I made copies of journal articles (yes, photocopies–I wanted something for them to hold and flip through and get a tangible sense of what a journal article was) and we went through the most common parts of journal articles:
Title & authors
Abstract
Introduction
Literature Review
Methodology
Results
Discussion/Commentary
I also explained different reading strategies to reading a journal article.  Abstracts are beneficial in determining whether the article will be applicable to your research or not.  The introduction and literature review can provide great background information for research.  Methodology and results tend to be data-heavy, and these sections can often be skimmed.  The discussion and commentary should be read closely, as it will summarize the results and discuss the implications.
Reading journal articles  pushes some of my students.  It's text that's denser and uses more advanced vocabulary than they're used to.  So my students worked in groups today, reading the articles and then writing a group summary.
Tomorrow they'll learn about Google Scholar and do more reading/summarizing on their own.  But after today, they'll be ready for it.
Most of all, they'll be more ready for college than I was.