I frequent http://home.edweb.net/category/webinar/ to check out free new information about teaching from some of the greatest experts.  It keeps me entertained while I'm cooking dinner or working out.  This week, I watched two fantastic webinars about one of my favorite topics:  gamification!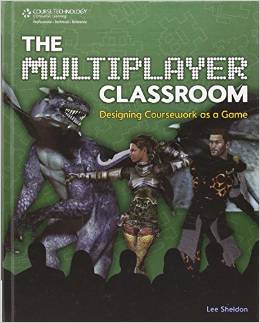 This week Lee Sheldon, author of The Multiplayer Classroom (great book, btw for anyone interested in games in the classroom) led a webinar about his experience in creating classes based on games.  He discusses topics such as curriculum,
narrative, attendance, and grading.  Concepts I loved:
1) A point-earning grading system rather than averaging
2) Technology is not necessary
3) Students can work in guilds (groups) for many quests and raids (assignments and tests).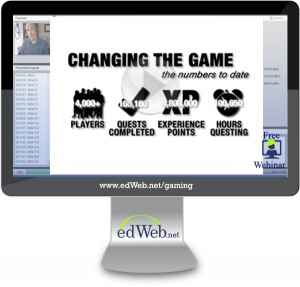 I also viewed The Game Based Curriculum webinar, led by Chris Haskell of Boise State University.  I've read many of his papers and articles, and watching this webinar only further impressed me with both Haskell and his work.  The first part of the webinar focuses on the reasons and benefits of gamification, and the second half shows a walk-through of the 3DGameLab, a web-based platform that hosts teachers' quest-based curriculum.  (I beta tested the platform earlier this semester–it's pretty cool, though I'm not sure whether I'll use it full time in the next school year or not).
Interested in gamification?  I'd certainly recommend these two webinars for anyone ready to put their big toe in the water (or if you're ready to take the plunge into the deep end, too.)