Our requisition orders were due this week. Crazy early, it seems, with a solid six weeks left of school this year, but that's the way we roll. Here's a glimpse of what I order each and every year for my classroom.
New book collections. Environment impacts students, and if we want students to read, we have to surround them with books. A school library is not enough. Each year, I add 30-50 books to my classroom library through requisitions. I order through BMI Educational Services  and get the New Title collection and Best New Fiction collection. This gets me a huge variety of books. Any books that I already have in my classroom–I do purchase a lot throughout the year–I give to another teacher in my department.
2. Classcraft. For $96, you get all the bells and whistles, and that includes the Quest feature, which is go-to tool for teaching. I set up learning paths for our units, and students follow their own path and move at their own pace. Most students also like the pets and outfits for their avatars, but those are just an added bonus. The quest feature is the best choice-based/quest-based learning tool I've seen.
3. PearDeck. Even the free version of PearDeck is pretty slick, and if you haven't played with the Flashcard Factory, then put that on your to-do list next time you teach vocab. For the premium version, you also have access to the drawing and draggable features, which I love when I'm providing direct instruction of grammar. Other (free) perks is integration with Google (and a new PearDeck add-on that allows you to edit right in Google Slides) and a self-paced option for students to use as "homework." The last aspect I love is the ability for students to try different sentence structures, and I can show them anonymously on the projector screen and point out strengths and weaknesses with no one needing to feel bad if they made an error.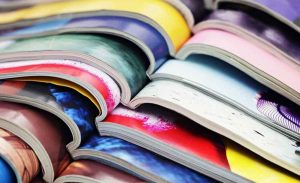 4. Publishing Costs. While Padlet, the Google Suite, Medium.com, and other free online sites can publish student work for free, I always set aside money to publish a genuine, tactile glossy magazine each year for my college comp students. No matter how much students have published online, owning a professional looking glossy literature journal always feels more "real" to them. Plus, I order a couple extra for the school library and our English classrooms. They're great models to new college comp students.
5. Markers, Post-Its, and More. Even though my students all have Chromebooks, nothing replaces hands-on work, especially early in the creation process. I use Post-It notes liberally and have students practice using them for some pre-writing. And no classroom is complete without lots of markers.
6. Games. Just as I grow my book library, I also grow my game library with a new game or two each year. OK, more than that, but the rest I purchase on my own. I choose games that are either easy to modify for class or that specifically connect with a concept I teach, such as the Hero's Journey.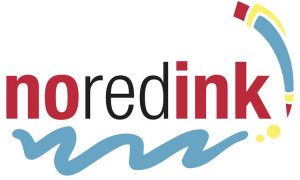 7. NoRedInk. This last one is specifically for ELA classrooms. In this website, students move punctuation or words around–no multiple choice here. I'm not a fan of most of their static lessons, but the few interactive tutorials they have a pretty good. I use PearDeck to teach the concepts and practice different sentence structures, and then students use NoRedInk for reinforcement and assessment.