Today I got to sit down with our two new teachers in my wing–let me get an Amen for the first year of teaching!–and love the fact that they are planning a collaborative cross-curricular research paper. Here were some of the tips we talked about…maybe you can find some useful.
1.Narrow Down Your Objectives. Don't try to evaluate several standards at once. What's really important to you? Our new teachers today decided organization was extremely important, as well as researching a variety of sources. I suggest making a rubric of 4 or 5 areas at one time. More than that and you'll be overwhelmed in the end, and if your students do any reflection activities, they'll be overwhelmed as well.
2. Don't Skimp the Pre-Writing. This is essential. I use a variety of pre-writing strategies–T-charts, mind maps, post-it notes, sketched boxes, or a combination of all. Pre-writing strategies aren't a one-size-fit-all. However, it's important that all our writers have a plan. Before I let any student continue into a major paper, I need to see a (tentative) thesis with what their (tentative) main points are, as well as how they relate and prove the thesis. Later if students have problems, we can look at the pre-writing together and better see how to resolve it. Seriously: Take just as much time to lead pre-writing activities as you would expect students to write.
3. Accept that Research will be MESSY. Provide students with more than one way to keep track of research, such as Google Keep, Google Docs, Evernote, and traditional post-it notes.  Then allow them to choose or experiment with their own system. This process will be messy. Students will lose track of where they are, lose their source, lose their notes in the depths of their Google Drive. But if we want students to find a system that works for them, we need to let them muddle around. We as teachers need to go into the process knowing it will be messy and that students will make mistakes.
4. Rethink the "Word/Page Count".  Don't set an arbitrary number. Instead, think about it. Do you want at least a page for each main point? Then add an intro and conclusion, and you're looking at four pages. But also consider what your students are able to do. This afternoon we talked about how wide-ranging our students' abilities were; some could handle six or more pages, while others would be challenged by writing a full two pages.
5. Create a Differentiated Menu. This idea arose when talking about how to challenge the higher achievers. To do this, we sketched out a rubric with requirements for an A, a B, etc. To reach that "A" level, their students need to complete a higher number of pages, a wider variety of sources, and a direct quote integrated into each main point.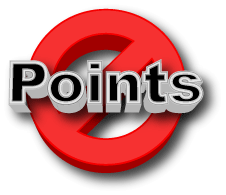 6. Don't put points on your rubric. I find that the more points you put on a rubric–points for each category, for example–the stricter and more complicated your grading gets. I recommend either a 3- or 4-level rubric. While I follow the 1-2-3-4 (1=little to no evidence, 4=advanced) format, we talked today about an A-D rubric for this project. However, I do avoid using any more points than this. Writing is subjective. It can't always be whittled down to points. Plus, totaling up points for four or five categories takes time and slows you down. (Better yet, complete the rubric and then conference with the student about their final grade.)
7. Make videos for mini-lessons. Students aren't ready to learn how to integrate quotations or format in MLA style until they reach that very moment where they need it. Use Screencastify or Screencast-o-matic to record mini-lessons for these skills. Some students still will try to ask questions rather than watch the videos, but I refer them to the video first and then allow them to ask questions. Most of the time, I don't hear from them again because the video has done its job. Many teachers cringe at the thought of making a video, and I get it! But also consider how many times do you want to teach the same lesson? Plus, you gradually build a library of videos over the years.
I'm sure there are hundreds of other tips to writing research papers.  Feel free to add them below!