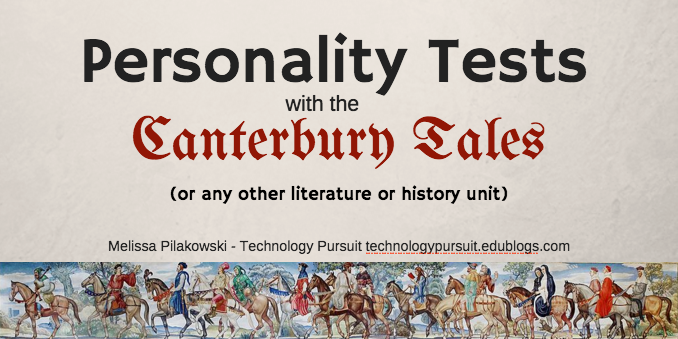 Five years ago, I created a personality test for Julius Caesar. Students answered questions that either connected them to Caesar, Brutus, Marc Antony, or Cassius. I'd planned for it to be an interest-builder, but I saw weaker readers suddenly volunteer to read aloud–as long as it was "their" character.
Last week, I finally made use of Riddle's personality quiz maker and created a Canterbury Tales Pilgrims Quiz entitled "Which Pilgrim are You?" Now, writing a quiz using 29 personalities for all 29 pilgrims would be a bit unwieldy, so I chose nine pilgrims. Then I wrote questions regarding clothing, hobbies, spirituality, and careers.
In a few days when we begin reading about the characters in Chaucer's prologue, I'm hoping the students will connect with their pilgrims, as well as their friends' pilgrims.