Lots of you have played Kahoot and Quizizz. I like both, though for different reasons and purposes. I use them frequently for vocabulary review. But a variety is always good.
Meet Gimkit.
(First, I love the fact that this app was made by high school students. )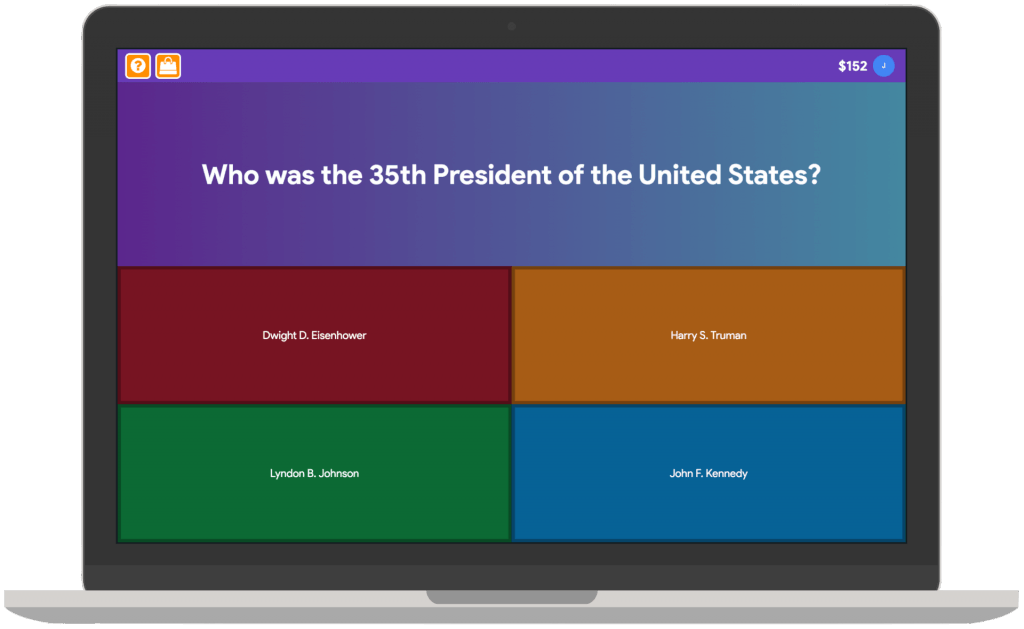 That aside, it seems similar to Quizizz in its appearance…but that's until students find the store. Students earn bucks for each question they answer, and then they can purchase upgrades, such as streak bonuses or multipliers.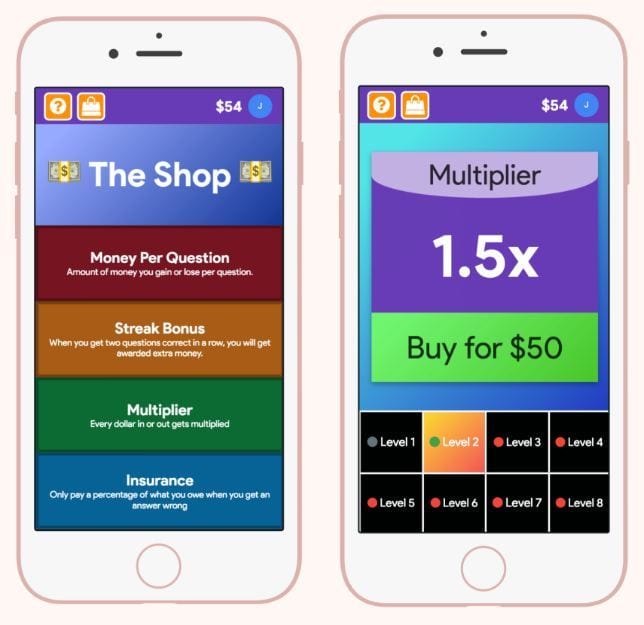 As a teacher, you can either have the students compete as a team or individually. Personally, I'm a big fan of the team aspect–this prevents high-achieving students from dominating competitions and can help lower-achieving students still feel they're part of a successful team.
You can also set whether students win either at the end of a set time or for the first team that achieves a certain money level. There's also the option of the class working together to achieve a certain money level–say $100,000–and then everyone wins together.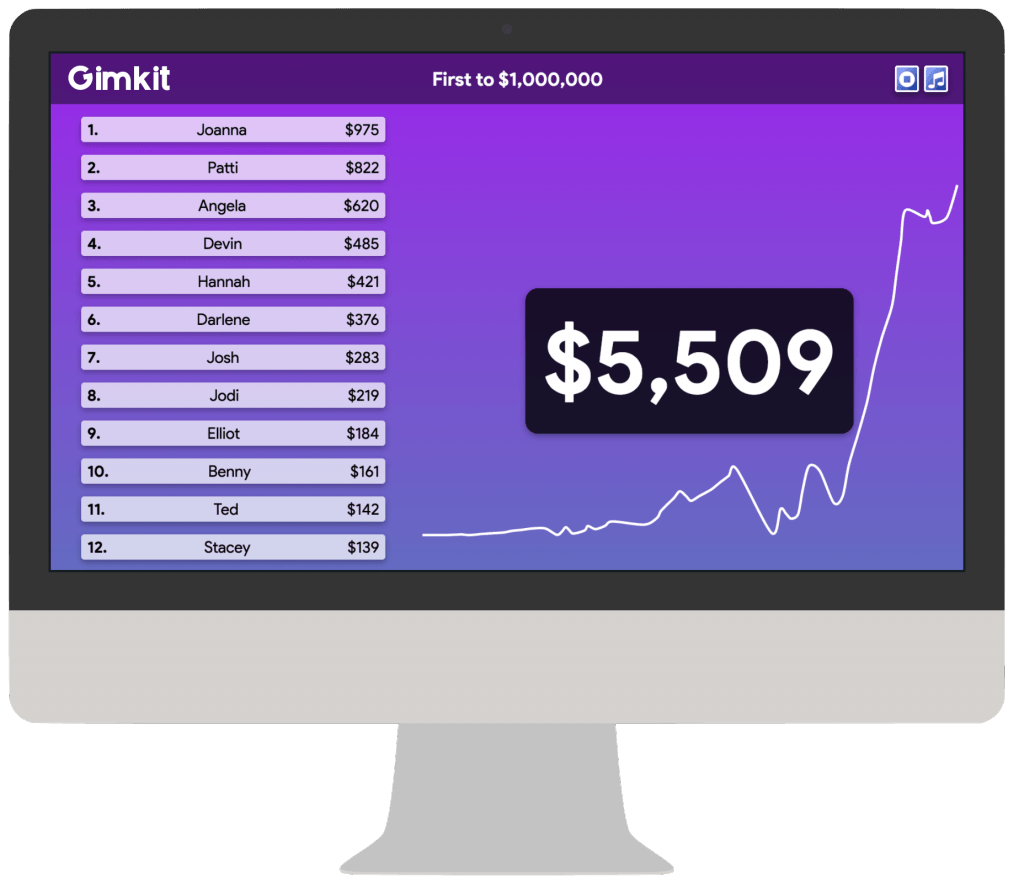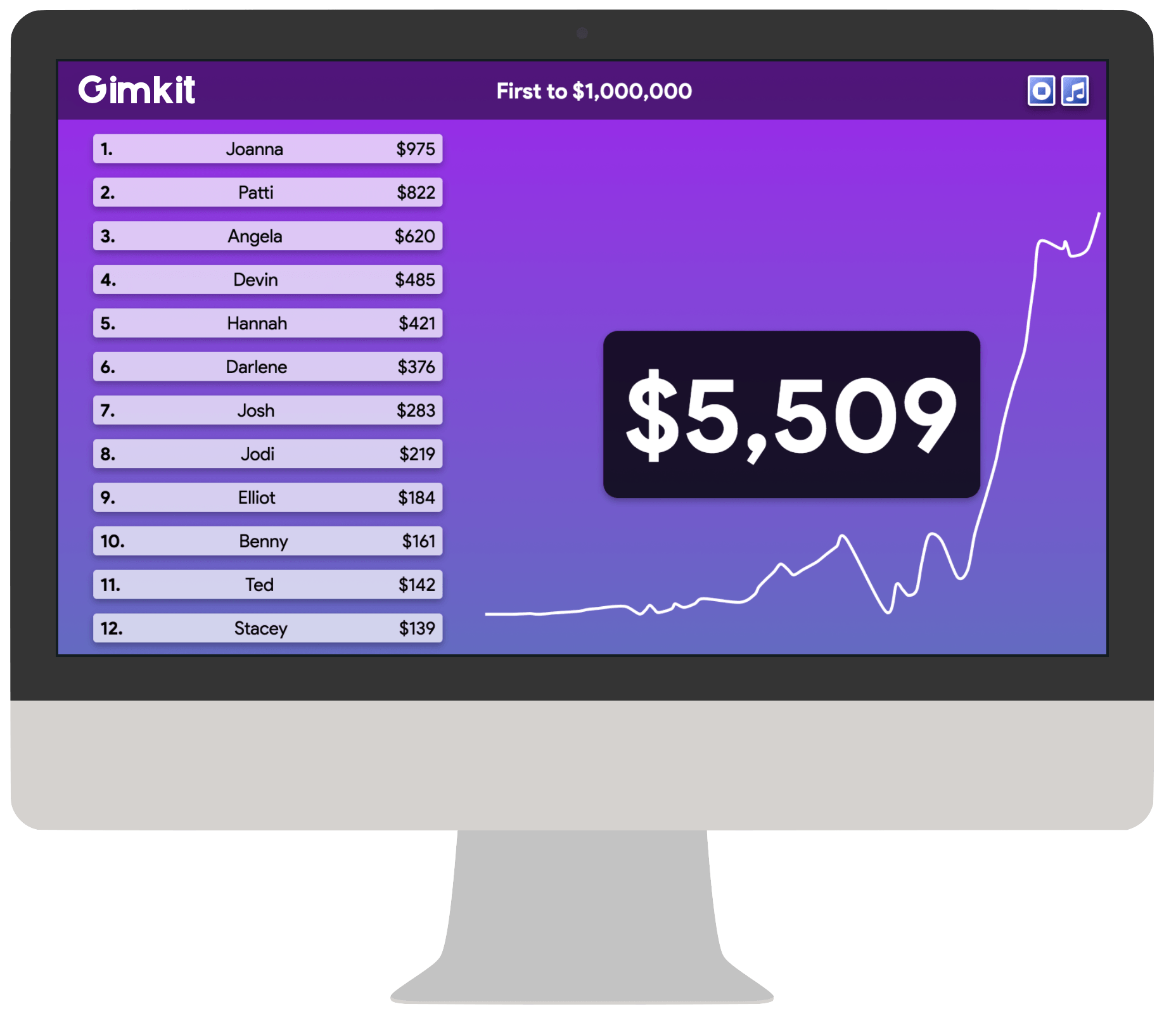 This is a game I would recommend for low-level recall–DOK 1–such as when students are first learning vocabulary words or memorizing multiplication facts. Students will likely see the same questions a few times, so I'd suggest keeping questions based on facts that students need to know. (For DOK 2, I would suggest using Quizizz and shutting off the timer.)
We've played this twice this school year, and I've yet to still hear a complaint.
(One student did call it "dank," but turns out that's a compliment…)
Ready to give it a try? Check it out here.