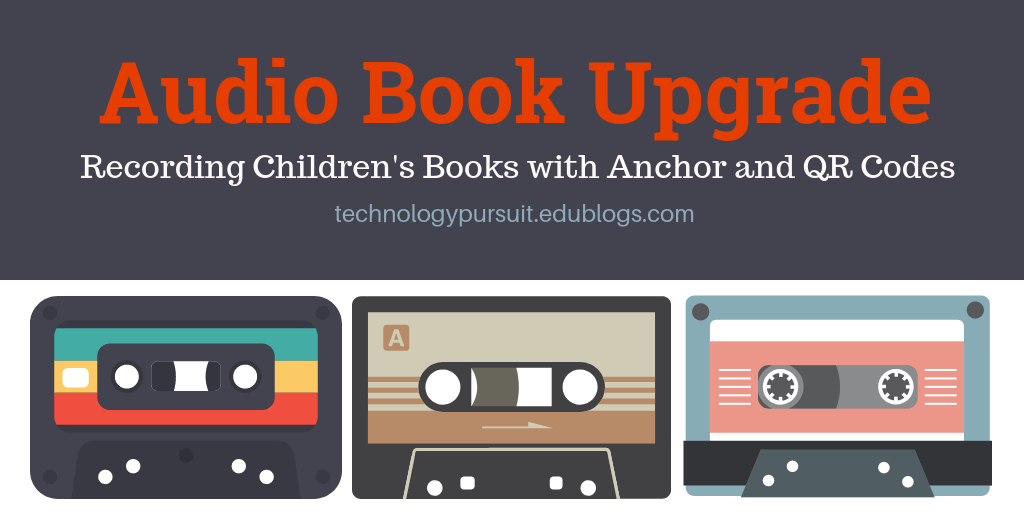 When I was a kid, I spent hours at the town library listening to books with cassettes. I wanted to read each one, though I can't remember whether I reached that goal.
Fast forward thirty years, and my students have re-created a similar experience for our elementary students. Here's how we did it.
Step One: My theater/speech students visited our elementary school library and selected 2-3 books. This short field trip was one of my favorite days of class. Students gasped in delight as they found books they'd forgotten about–just as if they'd found a long lost friend.
Step Two: Practice and record. I first modeled reading a few books, talking about enunciation, pausing, and changing voice. Some students chose to do the project alone, but others worked together, serving as different voices for each other's books.
I let them choose whichever recording device they wanted. Most simply used their phones. If you wanted to take it a step further, you could use Audacity and edit the final product, even adding special effects and music.
The most difficult part of the project was collecting the recordings. Because students used many different platforms, I received the recordings via email, text message, or AirDrop. Keeping them organized was a challenge. I eventually uploaded them all to a Google folder.
Step Three: Upload to Anchor. Originally, I'd planned to keep the recordings in a Google folder that was available via the QR code, but to play the recording required a few more clicks to open up Google player. Thinking this might be too much for a kindergarten or 1st grade students, I tried Anchor instead.
With Anchor, users only have to click "play." Plus, recordings are easy to upload and the channel can remain private, so that only our elementary students with the QR codes can access it.
Step Four: Create the QR Codes. For each of recordings on Anchor, we created a QR code (there are lots of QR generators to choose from). We then taped them in the inside covers of the book before returning them to the elementary library.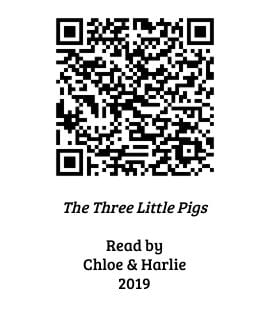 This was the first year we tried the project, and we truly did figure it out as we went. In the future, I'd recommend creating a class Anchor account and recording directly on Anchor, unless students wanted to edit on Audacity or WeVideo and add background music or special effects. Other than figuring out how to transfer recordings from several types of cell phones, the project was an easy, fun, and rewarding for all of us!