It's been a few years since I last wrote about my favorite student response system for formative assessment. Every year, these companies come out with improvements and upgrades, and it's hard to keep up with what each has to offer.
However, different systems may fit different moments in your class. Do you want your students to have repeated practice? Do you want them to take their time and process? Do you need some energy in your room? Each of these different systems provide different benefits. Here's a rundown of the three I use most.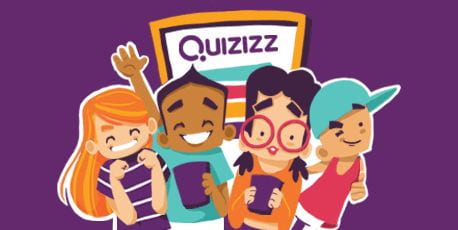 Quizizz: Perhaps my favorite, and here's why. One, I can turn off the timer on questions, which is very important to me. I've found that when students get more points for faster times, they answer without thinking. What's more important to me is that they take a little longer to think about questions and choose the answer carefully. Does this take away energy from the class? Yes, but accuracy is more important. In addition, Quizizz has great question banks, so you can create quizzes using past questions you've written or questions from other teachers' quizzes. A huge time saver!
I frequently use Quizizz to get a pulse of the class, especially in checking their vocabulary learning. A quick 4-6 question Quizizz gives me an immediate idea of what words they know well and which ones require more practice. I show the results for each question (with no student names) at the end of the Quizizz, so the entire class knows where they stand.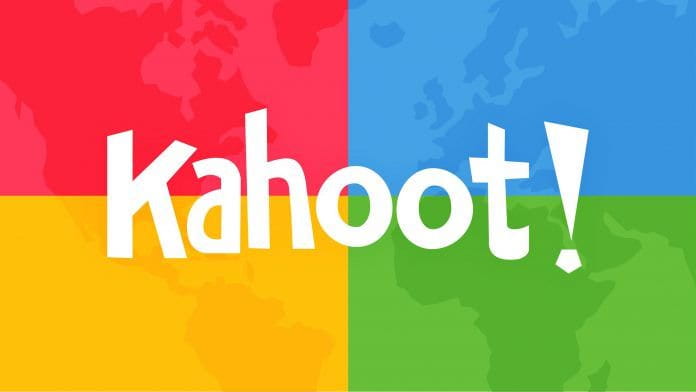 Kahoot: The granddaddy of gamified student-response systems, Kahoot can't be beat for the energy it brings to the room. Because students tend to focus on the "race" rather than the "thinking" for answers with Kahoot, I don't use it as often.
I do like to use Kahoot when I'm first introducing vocabulary. Sometimes we do a Kahoot before I introduce words so I can get a sense of which words they know well, know somewhat, or don't know at all. (Plus, reading their non-verbals is very telling, too). A few months ago, I started using it as I read a narrative that contained all our vocab words. As we encountered each word, I played the next Kahoot question that focused on that word. This served as a great way to make students use context clues from the text, and also an opportunity for me to explain the word more. (Informal input from the students was they felt they knew the words much better with this method than doing the Kahoot in isolation as a way to introduce words.)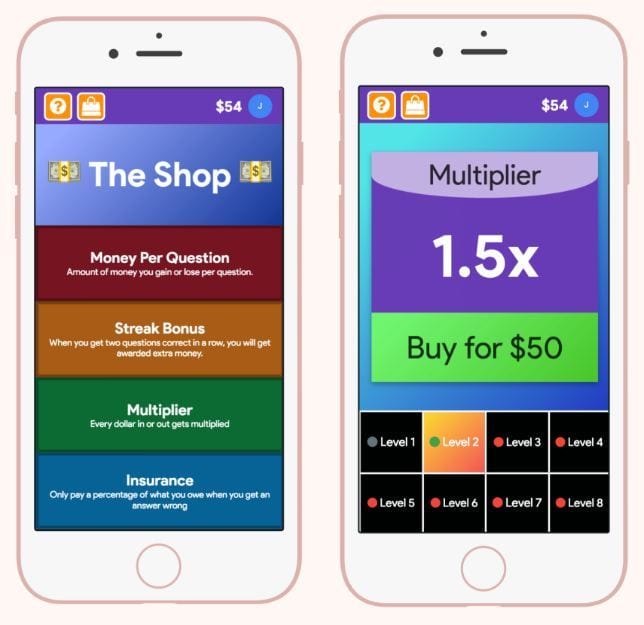 Gimkit: This is the new kid on the block. Like Quizizz, students work independently on their own screens, but like Kahoot, they are racing against time or competing for "money." Each question is worth $1 to start, but can be increased by purchasing power-ups. Students can also purchase power-ups as insurance (because you can also lose money by answering questions incorrectly), change the colors of their screens, or freeze their biggest competitors.
Unlike the other systems, Gimkit will continue to cycle questions, which means you will need to have a good variety of questions for each game (I would suggest at least 10-12). This is great for low-level knowledge questions (vocabulary, multiplication facts), but I don't use it for higher level questions.
Another downside: you can only have 5 "kits" (aka quizzes) unless you purchase the paid version. For me, the paid version is worth it, but you have to do what's right for you.
Others to Try: Socrative and Quizalize
In the past, I've also used Socrative and Quizalize, which are both good systems. Both allow for flexibility with questions (especially if you have longer questions with more content). Both systems allow you to save and reuse quizzes.
Socrative provides a rocket-ship visual that is labeled with colors rather than names, so students can see how they're doing comparatively to others but don't have to worry about others knowing their score.
Quizalize scores well with its robust reporting of results and the added bonus of sending students to different activities based on how they score, which could be a huge benefit for differentiation after an initial opening assessment.
What I'd suggest is find the 2-3 systems that fit best with your style and what you're looking for in a student response system. Each one has unique benefits, so choose the one that's going to fit the need your students have at that time.