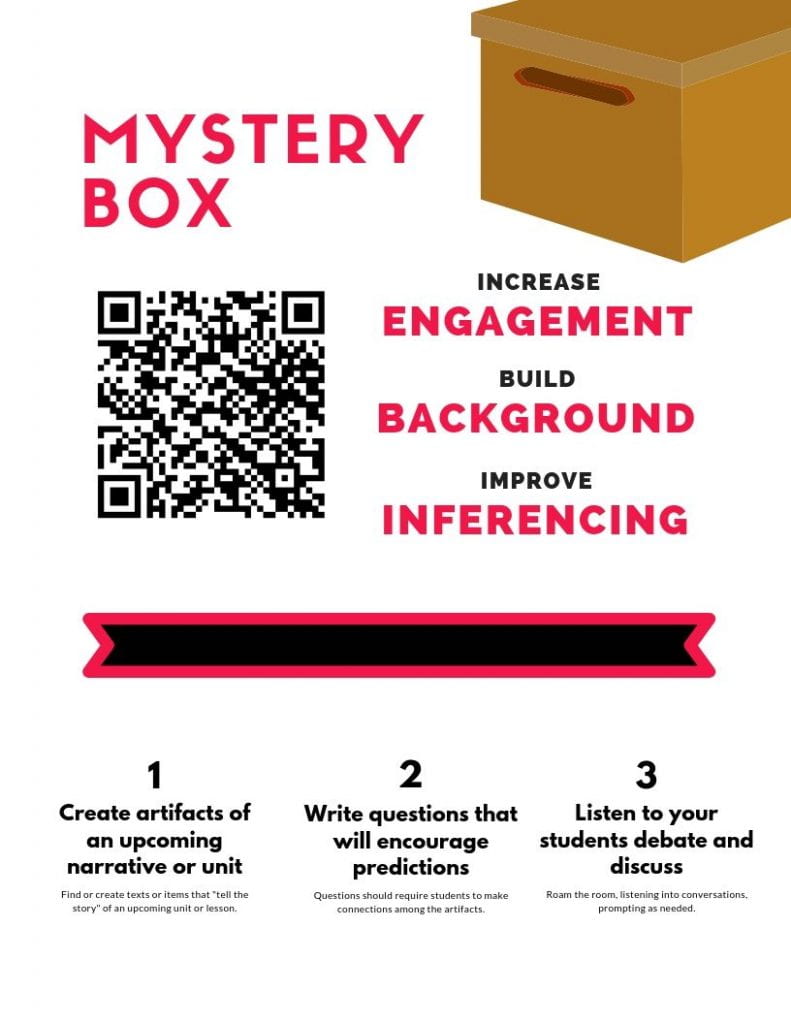 Have you seen advertisements for Hunt a Killer? Or the Mystery Package Company?
Inspired by them, I created a mystery box to introduce our Macbeth unit. My objectives:
Increase curiosity in the story
Build background knowledge before reading
Improve prediction and inferential skills.
My next step was to find objects to put into the box that would guide a student inquiry into Macbeth. Here's what I included:
Two character maps
Map of Scotland and important Macbeth sites
A possible dinner menu for the banquet scene (with a note from Lady Macbeth)
The letter Macbeth wrote Lady Macbeth in Act 1
The "Double, double, toil and trouble" spell
Doctor's observation notes of Lady Macbeth in Act 5
The "tomorrow" speech
An image of two bloody daggers
A (very cheap) crown
For access to all these items (except the crown), click here.
Last, I created a set of questions that would guide student thinking.
The result: A lot of engagement! Within seconds, someone from each group had the crown on their head. With a large assortment of items, everyone in each group had plenty to examine and discuss.
More importantly were the conversations I overheard. Students used information from different pieces of writing in the box to try to answer the questions. They debated and discussed  their conclusions. By having to explain how the texts lead them to their answers, they're getting practice in using textual evidence.