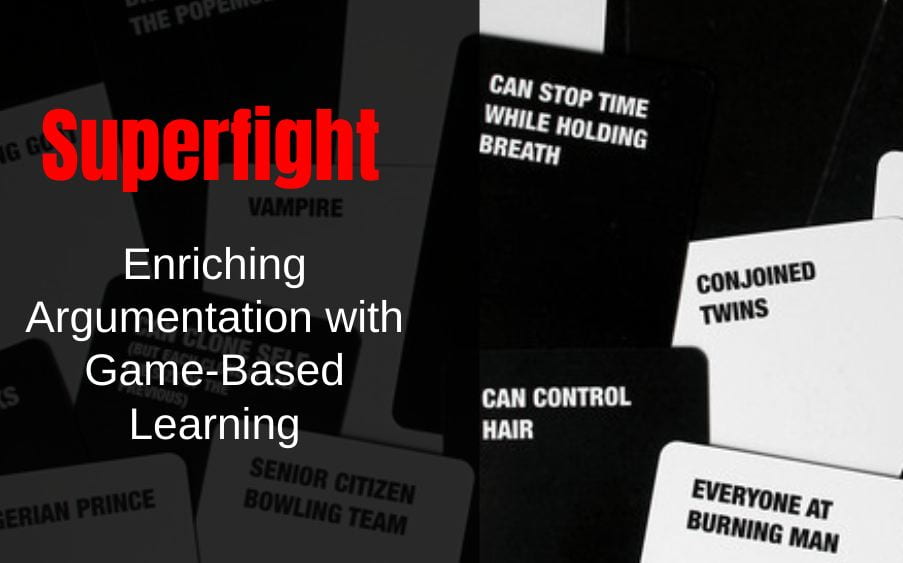 Need an engaging, (almost) guaranteed way to introduce argument to students that they'll enjoy?
My answer to you is Superfight.
I've been using the game for a couple of years now, and it's a playful, non-threatening way to venture into argumentation. I used it as a vehicle to teach the vocabulary of claim, evidence, reasoning, but not have to worry about research (yet–that was the next writing to come.)
Since I used the unit as a final project for a class last semester, I'll just post that slidedeck below. Also, you can find it linked here if you'd rather look at it that way.
Any questions? Comment below. Gotta question you need answered today?! Email me at mpilakowski@vcsbadger.net