No one can deny the benefit of 1:1 conferences with students. It's where strong relationships are formed, where we can get more insight on what they learned, where they can explain what maybe they can't write down.
However, finding the time is tough. Last week, I tried something new:
Group conferences!
And let me tell you, I loved it. Meeting with 2-3 students at a time takes a bit longer, but it adds much more camaraderie among the students in the conference. Often, the students find themselves adding onto others' comments, creating an even richer conversation.
Pre-Conference
Before conferencing, I ask students to fill out a reflection about the work we just finished. This makes them think more intensely about the work and also gives me some insight to what they've learned.
I also ask them to sign up on a large week-long schedule that includes my prep time, study hall, their class time, and other sections of their class. During these classes, I have a playlist of assignments that students will not need intensive teachers support to complete.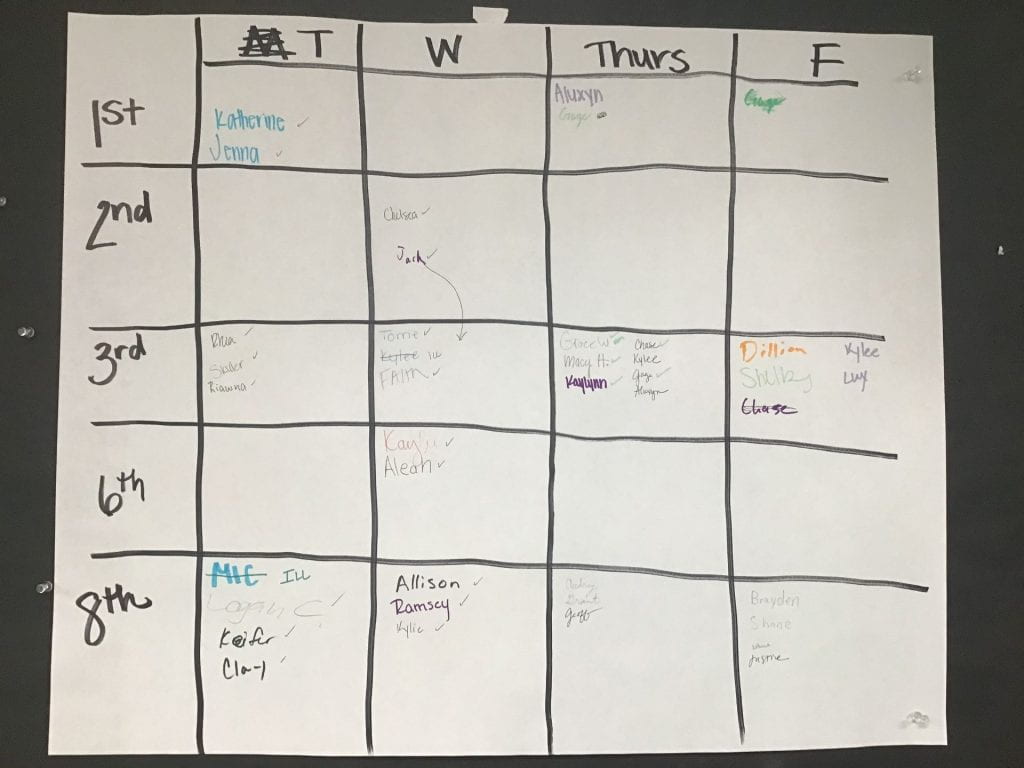 Conference
When we meet, I ask each student the following:
What are the top revisions you've made to your writing? I've given feedback to their rough drafts but hadn't read final drafts; this gives me insight to what they improved and also drastically reduces time in reading final drafts. To help with this, I open their drafts and either click "See New Changes" or open the previous version of the file that highlights the most revisions. Since the changes are all highlighted, it's easy for both students and the teacher to see the revisions.
What did you learn or improve in this unit?
What do you still want to learn–and how can I help? For some, it's more sophisticated transitions or satisfying conclusions. Others want help with semi-colons and commas. A few admit they need to focus on procrastination, which I think is just as important a writing goal as the others.
What can I adjust in this unit to make it even better next year? I'll admit, this question can be hard to ask. Maybe it's one you work up to over time or once you have a stronger rapport with students. I'm not sure I could ask this question even a few years ago. Not only does this give you feedback to help improve, but it also strengthens that rapport with students. You're being vulnerable with them, and that's what makes us feel closer to people.
I'll still do  1:1 conversations for students who prefer it, but group conferences have a lot of power. Students are able to listen to what revisions others make and where others are struggling–a reminder that they're not alone in this never-ending challenge we call writing.